Summer camp has a long tradition of fun outdoors, but it is also known as a place where resilience and independence can grow and leadership development flourishes.
Since 1930, camp leader Hector YMCA has invested in youth and the development of future leaders. The YMCA also ensures that no one is excluded from the chance to live and participate in camp. With more than $ 350,000 donated each year in the form of financial assistance, more than 1,000 children are financially supported to attend camp.
In addition to welcoming new campers, part of the Camp Chief Hector experience fosters a sense of community and connection. The friendships formed during camp last well beyond the summer, as many campers and staff reconnect later in adulthood. To further foster this connection, the YMCA is creating an alumni program to connect alumni of all ages together to remember and share new experiences.
"The friendships you make at camp will last a lifetime," says Julie Marshall, a former camper who first attended in 1986. "My experiences and the people I have met at camp have influenced who I am. as a person today and continue to influence my my life, my career and who I am as a person in society.
Marshall first participated as a camper at the Chiniquay Hut – a six-day session for children ages seven to eight – exploring archery, canoeing, and an introduction to overnight camping. Marshall says she got hooked after the experience and never missed a summer growing up. "The camp was a place where I thrived," she says. "This is where I developed the basics of leadership, teamwork and problem-solving skills that I use in my career in the outdoor community. "
Marshall also participated in two leadership programs offered to 16 and 17 year olds at Camp Chief Hector. The Leadership Program includes a 27-day hike and canoe trip to develop backcountry expedition skills and leadership abilities. The Leaders-in-Training (LIT) program offers a month-long excursion that includes leadership training, hiking, and a chance to volunteer as a counselor with young campers. "I am who I am – an independent, creative adventure seeker – because of my time there," says Marshall.
Lachlin McKinnon, also a former student of Camp Chief Hector who attended in 1998, has ties to the camp through his grandfather, who worked at the camp. Like Marshall, when McKinnon first attended camp on a father and son weekend, the experience immediately hooked him.
"It was my very first time and I absolutely devoured it," McKinnon says. He then returned to attend the monthlong LIT program, which was another influential experience. "It was all pre-sat and GPS phones. So there was that sense of discovery and adventure, and you had to manage the risks and learn all of these kinds of things. It was exciting.
As an adult, McKinnon led the Sac Dene LIT program, which includes a 35-day canoe trip along the Mackenzie River to visit First Nations communities. "This camp can be a place for young people to breathe, be safe and discover themselves," explains McKinnon. "This is an opportunity for young people to cultivate a healthy relationship with themselves, their community and the natural world. "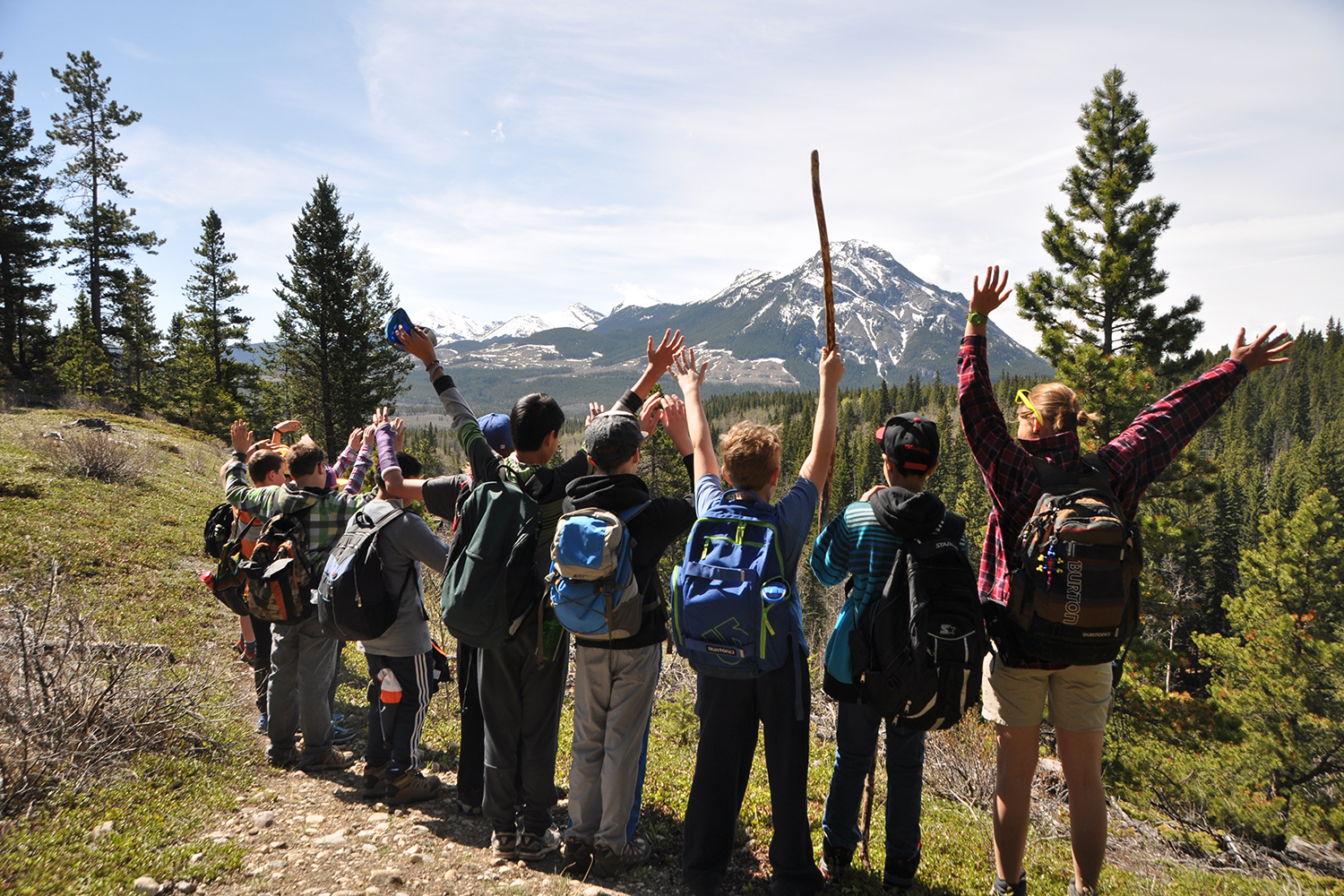 To encourage community and bonding among camp alumni as well as to connect former staff and campers with current camp activities, the YMCA is creating a new alumni program. The program will be an opportunity to remember, rekindle old friendships and participate in camp events.
To start receiving information in 2022 about the Camp Chief Hector Alumni program, complete an alumni survey on ymcacalgary.org/cchy-alumni.
This content was produced in partnership with the advertiser by RedPoint Media for commercial purposes.