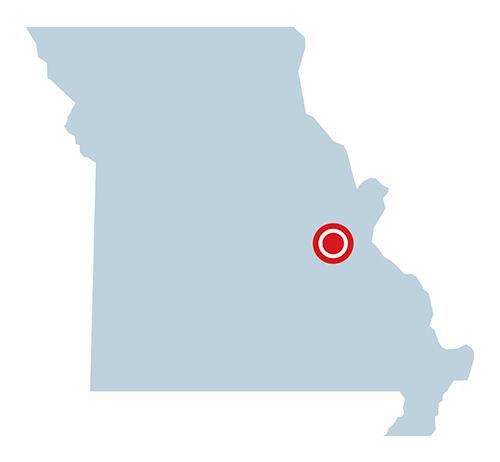 Have an incredible fall and "fall" in love with Steelville and Cherryville, Missouri.
Art lovers will feel right at home in Steelville, where visitors can catch a concert or art exhibit courtesy of the Steelville Arts Council.
The Zeke Gallery, 110 E. Main Street, is in its 12th year of operation. Open Friday and Saturday from 11 a.m. to 5 p.m. and Sunday from 11 a.m. to 3 p.m., the Zeke Gallery is a place for the exhibition and sale of works of art, and offers art conferences, receptions, poetry readings, musical performances, art classes and short films.
The Meramec Music Theater, 26 MO-8, brings the best of country music and old classics, plus many special performances throughout the year to Steelville. Audiences can relax in a 600-seat theater while listening to the sounds of upcoming artists Tribute Quartet, Dailey & Vincent and Greater Vision. For the full schedule or to purchase tickets, visit www.meramecmusictheatre.com.
Heartland Arts Gifts and Gallery is in its third year and continues to grow its collection of unique handmade gifts. Stop by 303 Main Street Thursday through Sunday for shopping, art classes and more.
Shoppers won't want to miss several new stores recently opened on Main Street. Pick up local meats at The Singing Butcher Shoppe, attend an open mic night at Main Street Music, shop for unique cookware at The In and Out Shop, sample pastries and ice cream at Em's Bakery and Emporium, and finish an evening with al fresco dining on the main deck, right downtown.
For more information and to plan your trip, visit www.steelville.info.
The great outdoors
Find the perfect river experience with Bass River Resort, 204 Butts Road, Steelville. Go kayaking or rafting, horseback riding along the scenic Courtois River, and add a barbecue dinner to your reservation for a great end to the day.
Adventurers can play outdoors at the campgrounds. Those who prefer indoor living can relax in style in cabins that can accommodate from two to 20 people.
Visit bassresort.com for more information or to book your stay.
Sporty visitors will enjoy the newly opened Steelville Mountain Bike Trail, which has already attracted cyclists from St. Louis and beyond.
Get in tune with your inner outdoorsman at Garrison's River
Resort, located at 287 Highway TT. The resort offers campsites or accommodations, an RV park and everything needed for a floating, canoe or kayak excursion.
Get there soon for the late fall special the first two full weekends in September. Experience the green, fresh breath of spring with two nights of tent camping, an all-day boat trip, breakfast and dinner on Saturday, and breakfast on Sunday for a weekend of fun. Bring a group for the 'Float & BBQ' special, with all-day canoeing or rafting followed by a delicious open-air barbecue meal.
Do you have a large group? Head to the "Weekend Splash Combo", Garrison's most popular package. It includes two nights of camping, a day trip on a float, and an open-air barbecue dinner, with the option of adding breakfast on Saturday or Sunday.
See a full calendar of events and specials at www.garrisonscampground.com.
Just four miles from Steelville is Gill Ridge Log Cabin Vacation Rentals. Relax and unwind in the country air, set in a peaceful and private wooded country setting. Gill Ridge offers three unique cabins on the property that can be booked individually for a private getaway or together for a large group adventure.
Visitors can enjoy resting and dining on the property or venturing into the many nearby floating streams and other activities. Gill Ridge is located less than a two minute drive from "Crawford Beach" at Scott's Ford Meramec River Access, and less than 25 minutes from several wineries, restaurants, two golf courses, and the world's largest rocking chair.
Visit www.gillridge.com for more information or to book your stay.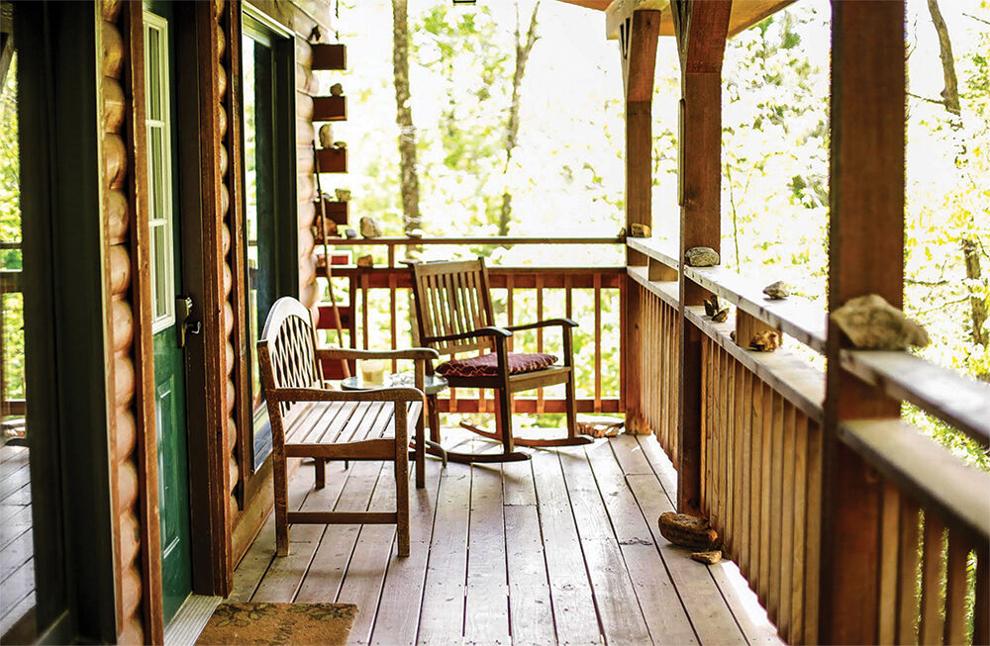 Cherryville
Ten miles south of Steelville, at the northern terminus of Highway 49, is Cherryville. Located near the Mark Twain National Forest, the town takes its name from the cherry trees near the original site.
Relax and unwind at Fair Winds Cabin Resort. Nestled in the foothills of the Ozarks, less than two hours south of St. Louis, the five private cabins spread over 120 acres of woods and creek bed are the perfect secret hideaway to escape the stresses of life.
Tastefully decorated one and two bedroom cabins come with fully equipped kitchens and bathrooms. There's plenty to do outside of your home away from home, too. Visit Dillard Mill, explore the depths of Onondaga Cave, discover the beauties of Maramec Spring Park, hike, canoe and more.
For more information, visit www.fairwindscabins.com.