OSCODA — The five distinguished alumni honored this year by Oscoda-area schools range from military service members to business owners to Paul Bunyan impersonators.
Each of the Distinguished Alumni are individuals recognized as those who "have achieved success locally, regionally, nationally or internationally in any field of endeavour, including academia and education, the arts, business, the media, the civil service, medicine, the military and science."
Lieutenant Colonel Andrew R. Smith
Lt. Col. Smith graduated from OHS in 1996. He began his career by attending the United States Air Force Academy where he received his commission in May 2000. He graduated with a Bachelor of Science in Aeronautical Engineering, USAFA , CO.
With the knowledge of an aeronautical engineer, he was assigned to the 41st Airlift Squadron at Pope AFB, North Carolina, where he flew the C-130E.
He also taught new pilots in the T-44A/C, which is a training aircraft for the Air Force.
Lt. Col. Smith flew many other missions in other squadrons, flying the C-130H and C-130J.
Some of the leadership roles he held were as Special Operations Command, Director of Operations, Director of Staff, and Deputy Commander of the 314th Operations Group.
Lt. Col. Smith has had six deployments to Al Udeid AB, Qatar; Ali Al Salem AB, Kuwait; and Bagram AB, Afghanistan.
He has logged over 620 combat flying hours and 300 combat sorties in support of Operations IRAQI FREEDOM, NEW DAWN, ENDURING FREEDOM, RESOLUTE SUPPORT and Combined Joint Task Force Horn of Africa. He served as Captain, Lead Planner for the Levant, Chief of Standardization and Assessments, Wing General Manager, and Chief of Wing Safety.
Lieutenant Colonel Smith retired in 2020. He and his wife, Nicole, who has been with him for more than half of his career, now reside in Buffalo, NY.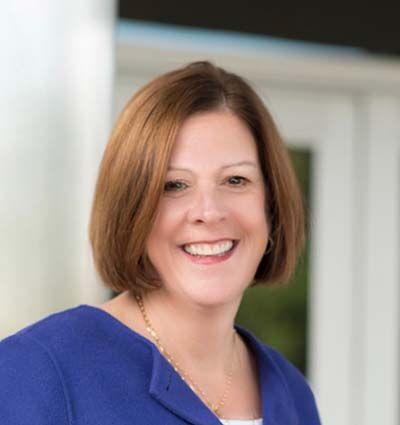 McKay began as a prolific athlete, competing in basketball, volleyball, Oscoda High School track and field, and a year in softball.
After graduating from OHS in 1978, she enrolled at Ferris State College (it didn't become a university until 1987) on a four-year athletic scholarship, where she played softball and basketball for all four years.
Formerly known as Teresa Fraser, she married a JK McKay in 1988.
In 1980, the Dean awarded her "Bulldog of the Year" to Ferris State's most outstanding male and female student-athlete.
She earned a bachelor's degree in accounting from Ferris State College. Additionally, she earned an MBA from Auburn University at Montgomery and an honorary doctorate from Ferris State University.
She began her federal career in September 1987 as an accounting technician for Soesterberg Air Base, the Netherlands, as a military spouse.
After serving in other financial positions at other Air Force bases, she was transferred to the office of the Undersecretary of Defense a year after the 9/11 attacks.
This resulted in his appointment to the Senior Executive Service in 2003.
In her current position, Ms. McKay leads the day-to-day accounting and financial activities of the Department of Defence. Each year, the agency disburses $558 billion by processing 135.6 million payroll transactions for 6.5 million military, federal civilian employees, military retirees and pensioners; 13.7 million commercial invoices; and 6.2 million travel payments.
Ms. McKay is a leader committed to improving financial management through improved business processes and the integration of accounting, financial, and internal control requirements for strong end-to-end DOD business processes.
"She's on top, she always has been. She's very driven and very confident. Just a great person," said her friend, Patti Snyder.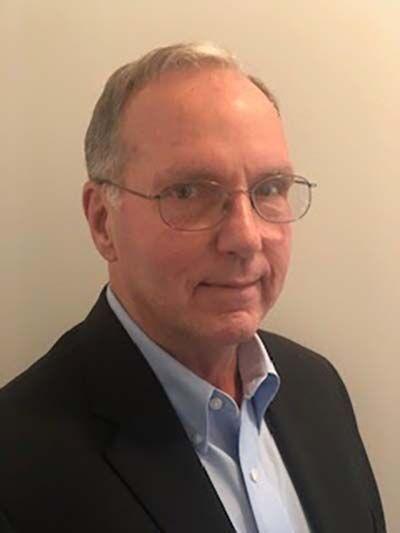 Taubitz has a long resume, while keeping a low profile. His sister, Jan Johnson, says she never realized her brother was so important in the automotive industry until he was sent to Geneva, Switzerland, for a "corporate thing." ".
Retired as a senior advisor for FDR Safety, LLC, Taubitz has more than 43 years of experience with General Motors Corporation (GM) and a diverse background in manufacturing with a focus on workplace safety.
He says he's held every security position at GM.
Beginning his career in 1965 with a bachelor's degree in management from Central Michigan University, he joined Kettering University (formerly General Motors Institute).
There he studied process engineering, which enabled him to plan the manufacturing process of individual parts.
He spent five years studying the mechanical process of manufacturing automotive parts. He used this education to reduce the noise the factory was making when he was selected as the lead engineer. This involved making plans and buying the right equipment for the job.
In the late 1970s, Taubitz became plant safety supervisor and later director of safety for the Chevrolet division.
He went on to serve in numerous other safety roles throughout the 80s and 90s at GM, culminating in creating and leading GM's new process on emerging issues, researching and aligning manufacturing strategies with GM on emerging global health and safety issues.
Taubitz was a US delegate for US and EU Tripartite meetings in 2003, 2005 and 2007. He is a member of the Editorial Advisory Board of NSC's Safety & Health magazine.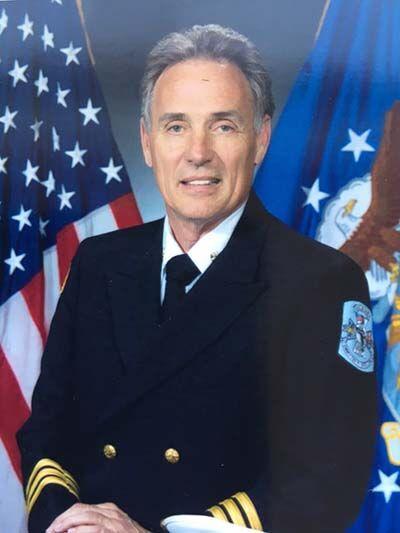 If you've ever hiked the Eagle Run cross-country trails, you have Parsons to thank. He was the one who walked through the woods to lay out the course with ranger Cal Norton and Jim Ruedudueli, his fellow businessman.
He has been involved in the Oscoda community since graduating in 1960.
He served many years with the Oscoda Fire Department, working up to chief before moving to Florida when Wurtsmith Air Force Base closed.
Back when he was a local businessman, Parsons was known to leave customers making a sale when the station got a call to put out a fire.
Parsons became a certified scuba instructor. He would teach diving lessons for recreation and for search and rescue divers at the Iosco County Sheriff's Department.
Parsons was also a member of the Rotary Club of Oscoda, was MC at the AuSable River Canoe Marathon, worked in a big brother's program in Niceville, FL, and even works with a bike repair program for the homeless.
Parsons still holds the Oscoda high school mile track record.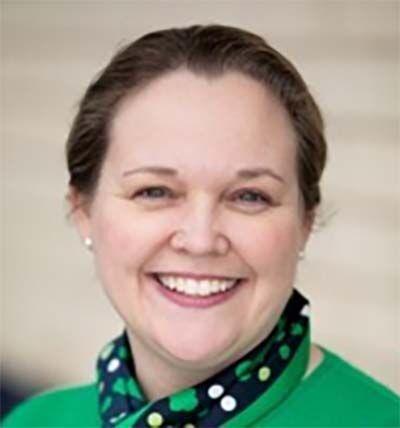 Lien, (formerly known as Burdett) graduated from OHS in 1993. She was a member of the National Honors Society and was the salutatorian in her class.
She has been active in the church youth group of The United Methodist Church (UMC), even serving as Chair of the Conference Council On Youth Ministry for UMC's annual Detroit Conference covering the Northeast. and Michigan's Upper Peninsula.
After graduating from high school, she studied at Yale University, earning a Bachelor of Arts.
Shortly thereafter, she married Erik Lien and moved to Minnesota and earned an MA in Congregational Mission and Leadership from Luthor Seminary in St. Paul, and an MBA in Congregational Mission in Leadership from the University of St.Thomas.
She has worked primarily in finance, sales and marketing with iconic brands such as Cheerios, Wheaties and Pillsbury.
She is currently employed as a Food Service Marketing Manager with Schwan's.
Lien is also known as a lifelong philanthropist in the church and also involved in scouting.
She once professionally served as youth ministry director for over 350 students in grades 6-12.
Lien remains active in the church, both in leadership and volunteer positions.
She has two children she is raising, a daughter who is part of the Girl Scout troop she leads. She later became a Scouts financial advisor and a full-time member of the Minnessota and Wisconsin Valleys Board of Directors.