Local kayakers from the Yarrawonga Mulwala Canoe Club won five gold medals at the Victoria State Championships held on the Barwon River in Geelong over the weekend.
Coach Tim Roadley said the event was a huge success for local paddlers.
"Every girl that's come down has gone home with a gold medal and is now a state champion," Tim said.
"This follows the club's success at the School Championships last week, and they used it to take on the challenge of competing in the two-day Victorian Championships at far greater distances than they had paddled before.
"Saturday was the singles where the girls had to go up and down the Barwon River in Geelong over distances ranging from 12km to 16km.
"Ruby Stevens led the way paddling the 12.1km women's under-14 event taking first place in 1 hour and 29 minutes."
Tim said the under-16 girls contested the highly competitive International Canoe Federation-approved 15.8km course with two portages.
Nikita Carroll finished third in an impressive 1 hour and 42 minutes, closely followed by Zoe Schweda and Kristy Hardman in fourth and fifth.
Natalia-Drew Cole continued her incredible comeback from surgery last year to win the women's adaptive/para 15.8km event in a super time of just over two hours, earning her selection in Victoria's team for the National Canoe Marathon Championships on the Gold Coast. in May.
Not to be left out Janet Schweda, Zoe's mother, jumped aboard a touring kayak to claim third place in the women's masters overall event.

Previous

following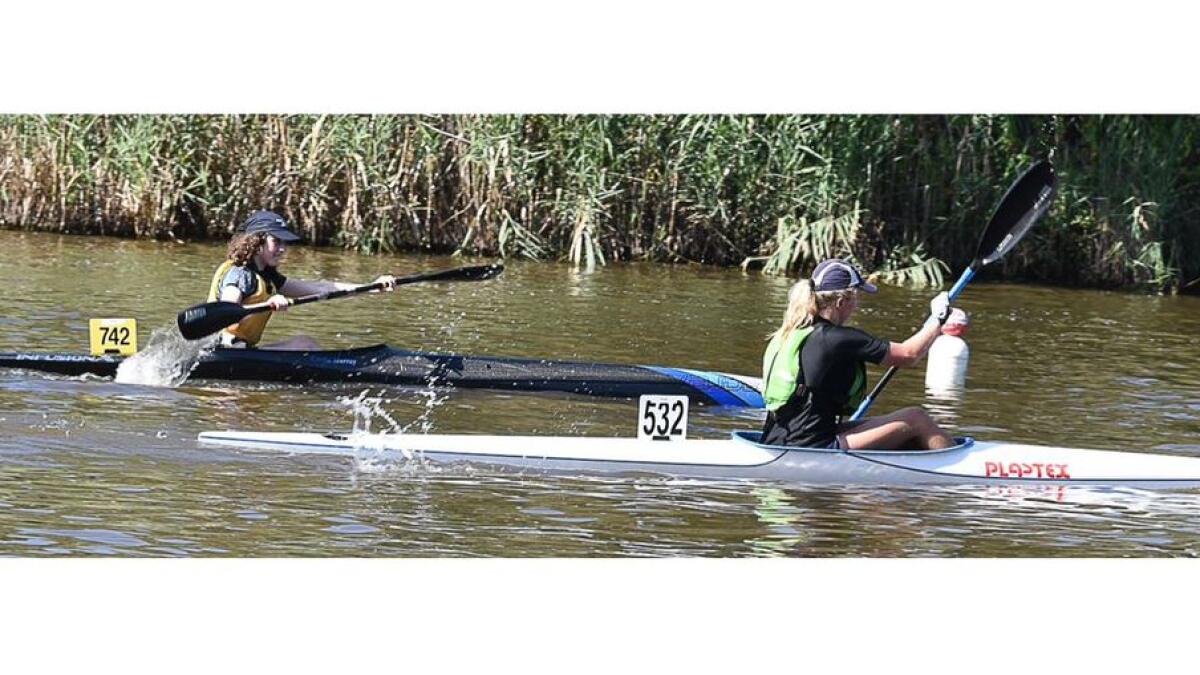 Tim said day two was the highlight of the regatta for the girls with Nikita Carroll and Zoe Schweda teaming up to win gold in the International Canoe Federation Junior Women's K2 event over 15.8km in a terrific time of 1 hour and 36 minutes and are now the 2022 State Champions.
Ruby Stevens stepped up an age group to join Kristi Hardman in the biggest field of the day in the overall Under-16 race to hold MLC girls and some of Victoria's biggest clubs from the river Yarra to win the 12 km race in a time of 1 hour and 16 minutes.
Moms Jenny Hardman and Janet Schweda also competed in the women's masters doubles.
"Step up and compete at state championships for one race is a big effort, but stepping back and doing it again the next day shows how determined these girls are," Tim said.
"They deserve their gold medals and state championship titles, which reflects how hard they've worked all summer."
On Sunday April 10, the YMACC is hosting their very own Murray River Classic at Yarrawonga Holiday Park where once again the girls will compete against the best paddlers from Victoria, Southern New South Wales and the ACT, but this time it's will be on their own Murray River patch.