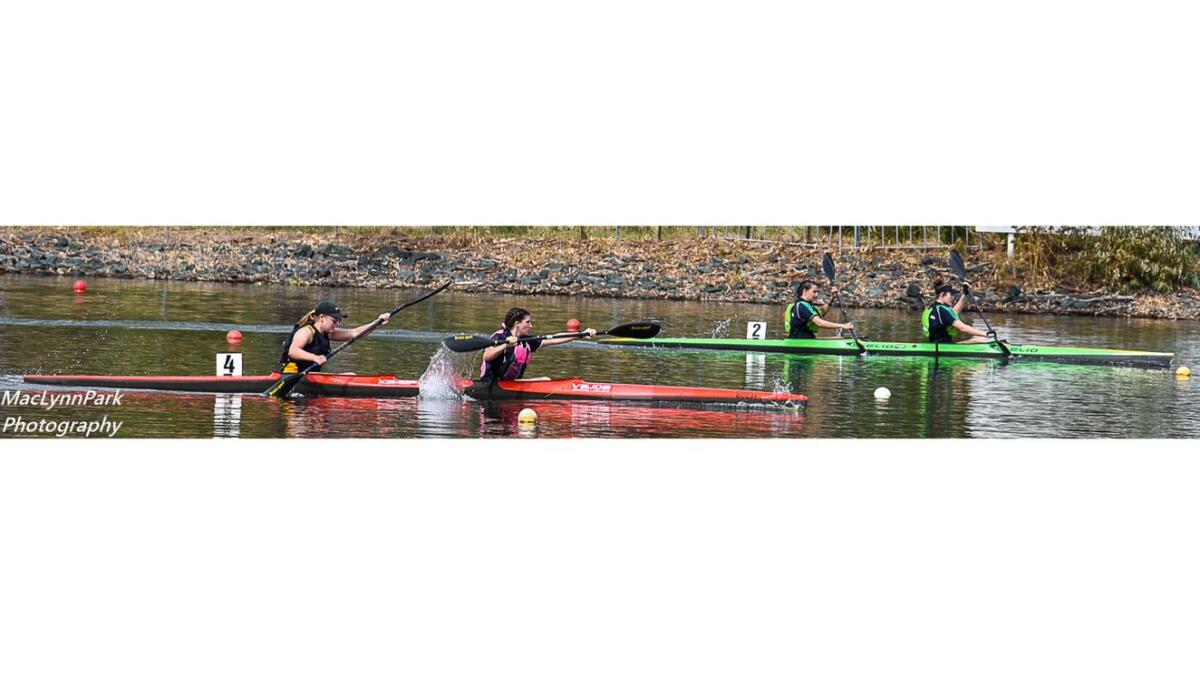 Local kayakers took third place overall in the Victoria Schools Canoe Championship, just behind the MLC Kayak Powerhouse.
Starting with two Yarrawonga P-12 students four years ago, the Yarrawonga Mulwala Canoe Club has partnered with the Cobram Barooga Canoe Club (known as the Murray Paddlers Group) which now has a team of 14 participating juniors.
Nearly 200 students from schools across the state competed in the 2022 Victorian Schools Canoe Championship at the Nagambie Regatta Center on Sunday.
Seven girls from the Yarrawonga Mulwala Amateur Canoe Club all won medals, starting with 10-year-old Kirsty Plevnik and Azaria McBurnie, who qualified in the under-12 races after only learning to paddle last month.
Zoe Schweda and Kristi Hardman, who have competed in these championships for the past five years, combined to finish second in the Under-16 K2 Marathon and Nikita Carroll showed great determination to finish second in singles, Zoe placing third.
Natalie-Drew Cole continued her path to the national championship by winning the para class event. Ruby Stevens stepped up two age groups to partner Natalie-Drew to place in the TK2 Under-18 event.
The results of the sprint were not finalized until the Chronicle was printed, but the results were just as good, the club even recruited another Strathbogie member to partner Ruby in the under-14 event. years old and they finished third in the K2 event even though they were in a TK2.
Club coach Tim Roadley said the girls competed well against competitors from Melbourne's top schools.
"Our girls should be so proud of what they have achieved, and the future looks bright as some of them enter the international selection class next year," Tim said.
"If anyone is also looking to learn to paddle we are always happy to have new people trying to paddle, so come to Yarrawonga Holiday Park on a Monday or Thursday evening or give me a call on 0417 373 376. "