If you're ready to spread your wings, here are some spring break ideas that feature exciting outdoor activities in fun, family-friendly destinations. The sun on the skin and a break from school and work is sure to put a smile on every family member's face!
Phoenix, Arizona
Visit the Valley of the Sun for year-round warmth and desert landscapes. Spend your days hiking, swimming and exploring. Pump up your adrenaline off-roading through the Sonoran Desert with a Stellar Adventures UTV tour. Load up a four-seater utility off-road vehicle with the family and climb sandy trails through the rocky desert. Talk about feeling wild and free! Then cool off at Oasis Water Park at the Arizona Grand Resort & Spa. From the insane eight-story waterslides to the giant wave pool and 25-person hot tub, kids won't want the day to end at this seven-acre water park. You can either stay at the Arizona Grand Resort & Spa, Arizona's only AAA Four Diamond resort, or buy day passes of ResortPass.
Hiking trails abound around Phoenix. For a nearby and not too difficult hike, try Hole in the Rock at Papago Park. A short walk through the sandstone formation offers impressive views, especially at sunset. the Musical Instrument Museum is a must-have for families looking for hands-on opportunities to try out instruments from around the world. The Musical Instrument Museum's Artist Gallery is also incredibly impressive with videos and memorabilia from music icons such as Elvis Presley, Johnny Cash and Maroon 5.
The largest aquarium in the southwest, OdySea Aquarium, is also one of the newest in the country. Navigate multiple exhibits in mobile theater seats with OdySea Voyager. Be sure to stop by the restrooms to see why the OdySea Aquarium won America's Best Restroom (hint: there's a huge aquarium window by the sinks). One of the top three children's museums in the country, Phoenix Children's Museumand Crayola Experience are a few more ways to keep toddlers entertained.
The Westin Kierland Resort & Spa and Sheraton Grand Wild Horse Pass are some of the favorite family resorts in the greater Phoenix area. For a city break, stay at Sheraton Phoenix Downtown, which has been recently renovated and within walking distance of many downtown amenities. With a rooftop pool and airy lobby, the Sheraton Phoenix Downtown has modern amenities, like workspaces to take a call or tackle chores without the kids climbing on you.
Walk up to The Churchill for an outdoor shipping container yard with food and beverage vendors, seating and local stores. Taste Freak Brothers Pizza, Mexican Provecho or crafty fruit acai bowls and smoothies. At the end of the street, Pomo Pizzeria Napoletana is a contemporary and casual place to enjoy authentic Italian soft crust pizza and ice cream. Superhero aficionados will want to feast ComicXa restaurant with statues, screens and video games to delight fans from Batman to Harry Potter.
Copper Mountain, Colorado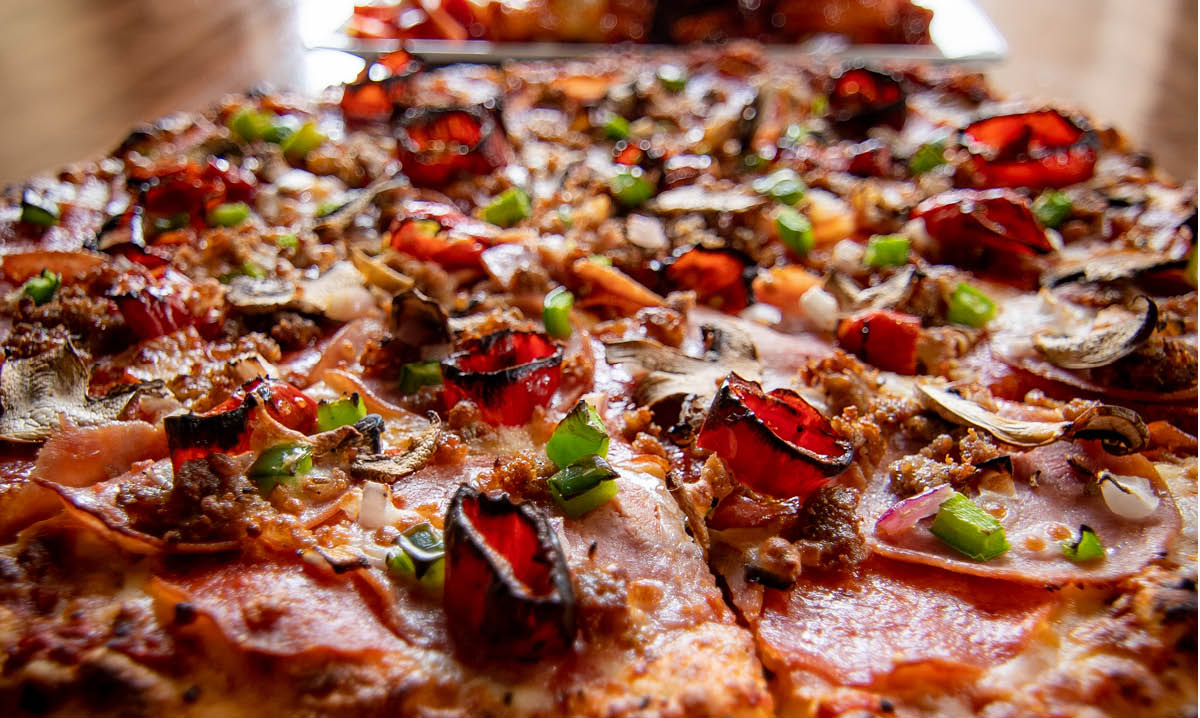 The Winter Olympics probably inspired many families to ski, snowboard and skate. What better way to tackle a snowy terrain than copper hill station, an official training facility for the US Ski and Snowboard Team, which also recently opened a Western Territory extension dedicated to beginner skiers. A two-minute drive from the Denver airport, Copper Mountain's 2,507 skiable acres are open for winter exhilaration until April 24.
Half-day or full-day lessons are a great way to develop or expand your skills. "A good foundation is the most important thing, especially for those new to the sport," says Certified Ski Instructor Beth Remington. "Be patient with the process and have fun learning something new."
Playtime isn't limited to skiing, as families can snow tube, race down the mountain on an alpine roller coaster, ice skate, snowshoe and jump on super bouncy trampolines at Woodward Copper Barn. The tubing hill in the east village of Copper Mountain features four curved lanes for an hour of snowbank sliding fun. Reach speeds of up to 25 mph on 5,800 feet of track through alpine forest on the Rocky Mountains. Ice skate in the center of the village or go snowshoeing in the West Village. Athletes practice their tricks at Woodward Copper Barn, an indoor trampoline, foam pit and ramp park where kids love bouncing. Copper's three villages combine restaurants, shops and equipment rentals in pedestrian areas around the resort.
Stay in condos, townhouses or Element 29, Copper's first hotel, opened in March 2021. Enjoy views of the Rocky Mountains from the bubbling hot tubs or snuggle up around the crackling fireplaces. Delicious dishes are on your doorstep within a short walk around each village. Toast & Co. serves tasty breakfasts and coffees made by baristas. Lunch at duke of descent Do not miss. Soak up the sun on their heated patio, where you can watch others shred powder while you devour salads and sandwiches in a puppy-friendly environment. Sawmill Pizza and Taphouse is a new pizzeria where you can grab a slice and go, or enjoy your meal with a few beers in the dining room. JJ's Rocky Mountain Tavern is buzzing with entertainment and delicious homemade drumsticks.
Branson, Mo.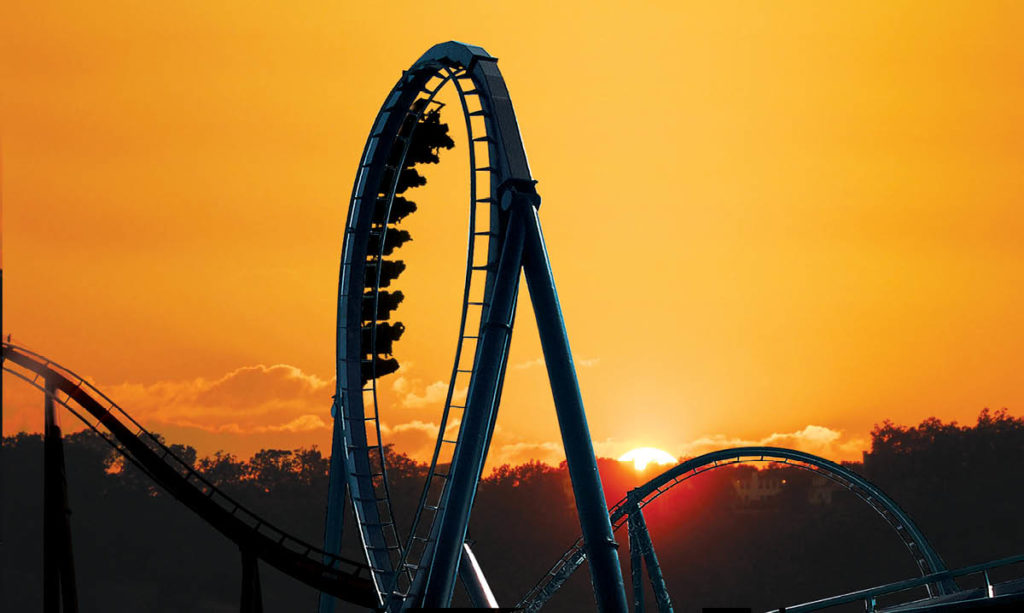 In the Ozark Mountains of southern Missouri, Branson is packed with shows, theme parks, museums and outdoor activities. Head south for warmer weather and classic family fun. silver dollar city opens March 16. This 1880s theme park in the heart of America offers record-breaking roller coasters and old-time fun, including 100 craftsmen on display. Time Traveler, the steepest, tallest and fastest spinning roller coaster in the world, is sure to take you for a loop. Shows, festivals and restaurants make for great days in Silver Dollar City.
Immerse yourself in the joys of snowless tubing at Snowflex Park at Wolfe Mountain, the nation's largest line of synthetic tubing. Ride the magic carpet up the mountain, then laugh the whole 400-foot slide. The best part is the warmth and sunshine surrounding you in the beautiful Ozark Mountains.
the Titanic Museum Attraction will absolutely absorb you into all things Titanic. Upon entry, each guest receives a boarding pass with the name of an actual passenger or crew member. Experience for yourself what it was like on the world's most famous luxury liner. Touch a real iceberg, see how long you can hold your hand in 28 degree water, shovel some 'coal' into the boiler room and get absorbed in the 400 artifacts on display. Stand on a replica of the Grand Staircase, then see if your passenger survived in the Titanic Memorial Hall.
Hill Shepherd is an amusement park with theatre, zip lines, ropes course, farm and roller coaster. Enjoy an outdoor interpretation of a historical novel The shepherd of the hills in a country theater under the stars. Reach speeds of up to 55MP on Missouri's highest zipline, Vigilante Extreme Zip-Rider. Blast into endless giggles on the Copperhead Mountain Coaster, Branson's longest mountain coaster, which opened in May 2021.
Interactive games entertain Beyond the goal, where even tweens won't tell you they're bored. Play Pac Man and Skee-Ball, take selfies in elaborate settings or search for Big Foot. Soar over 22 national parks from your seat on FlyRide "Take Flight Across America," an immersive theatrical experience with motion, wind, and mist.
Spin on the Branson Wheel, Navy Pier's former Ferris wheel, which offers views of the Branson Entertainment Corridor and the Ozark Mountains. Also at Track, you'll find go-karts, batting cages, mini-golf and more. From the glittering Giant Pacific Octopus mural in front of the newly opened 5D Submarine Adventure ride Aquarium on the boardwalk wow you with eye candy exhibits like the Jelly Infinity Room. My son is still talking about garden eels.
Dogwood Canyon offers 10,000 acres to explore, including waterfalls and wildlife. Spring is also the perfect time to get on a Branson showboat. Enjoy lunch or dinner and watch a variety show while cruising Table Rock Lake on Branson Belle.
Will stay Chateau on the Lake Resort, Spa & Convention Center. You can rent a boat or WaveRunners at their marina or go fishing with a guide. Billy Gail's is a popular restaurant for huge portions of home cooking. My hungry teenage son could only eat a quarter of the 14 inch pancake.
Wisconsin Dells, Wisconsin
For a getaway closer to home, head to Wisconsin Dells, where outdoor options like duck rides, mini-golf and a petting zoo are sure to keep your kids springing up. Feed the deer by hand to Wisconsin Deer Park. The Original Wisconsin Ducks, the world's first amphibious vehicle ride, opens in mid-March, weather permitting. Wisconsin's beautiful scenery and history come to life with tour guides who crack jokes for the whole family. Fight your way through 90 holes of mini golf at Pirate's Cove Adventure Golf.
Devil's Lake State Park, Wisconsin's most popular state park, offers scenic hikes around quartzite cliffs on the Ice Age Trail. Go kayaking or canoeing in Mirror Lake State Park. Thrill seekers will feel alive with a thrilling adventure at Bigfoot Ziplines and Bigfoot Ropes Course.
Those aged 10 and over can see if they have reached the goal at Asgard Ax Throwing and underground arcade. Feel like you're flying over Hawaii in Take Flight's "Aloha Flight" cinematic adventure at the Wilderness Resort. Many Wisconsin Dells resorts feature indoor water parks and theme parks, where you can go go-karting, play arcade games, and avoid the cold days.
Moosejaw Pizza & Dells Brewing Co.. satisfies cravings for pizza, burgers and beer. Put on your moose antlers and have a good time. The kids go ga-ga over Goody Goody eraser drop, Wisconsin's largest candy store, with 1,000 different kinds of candy.
---
Follow Chicago Parent on instagram.